Graduation Parties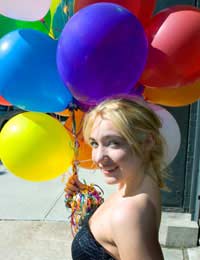 All the stops should be pulled out for a graduation party – it is marking a major achievement and the culmination of years of hard work and study. Unless the party is to be a surprise work with the guest of honour to see what they would like – it is their moment of glory after all!
Type of Party
Graduations can be celebrated in many ways, and in the end, the decision will usually come down to personal preferences and budget. You may wish to consider:
A reception (formal)
An evening party/disco (informal)
A celebratory dinner/dance (semi formal)
Drinks, cocktail or garden party (informal, at home).
Choosing a Venue
If you are looking to hire a venue straight after the actual graduation ceremony, get it booked well in advance – bear in mind there will be quite a few other graduates with the exact same idea and university function suites, hotels, and conference spaces will undoubtedly be booked out very early in the year.
Type of Venue
For formal parties, check out hotels and conference facilities; less formal events could work well in community/church halls or pub function rooms, or, at home if space permits.
Invites
A graduation is something to be celebrated with family and friends, so get those invites out early to all those far flung relatives and old school mates and give them plenty of time to organise their travel arrangements and clear their diaries! For the invitations themselves, old school, college and uni photographs made into a collage, scanned and then printed onto card are a fun way to get your message across and also act as a nice keepsake of the party. If you are planning a more formal event, you could consider having your invitations professionally printed in the manner of wedding invites – but most grads and their friends would probably appreciate the more laid back approach!
Entertainment
Your entertainment will probably largely depend on your venue – if you are using a hotel or hall, you may well be able to negotiate the services of a DJ or even a harpist or musical ensemble with the room hire. If you fancy a more laid back approach, or if your celebration is to be more of a reception than a party, you could just provide your own background music. At home anything goes of course, from cheesy pop to karaoke!
Food
If you are hiring a venue for your party, you will most likely be assigned an event manager who will talk through available menu options with you, usually this will be some kind of finger or fork buffet, unless of course you have opted for a sit down dinner. If you are hosting the celebration at home, then the options are limitless – in the summer you could go for a barbeque or picnic style garden party. If the recent graduate's appalling diet was the butt of many jokes during their student years, you could pay homage to that with take away pizzas, fried chicken buckets or whatever their food weakness was! A special cake is a must, and your imagination could really go wild with it, from the sensible scroll sort depicting their university result and subsequent qualification, to a picture cake from various stages of their life.
Other Considerations
A graduation party will be a once in a life time celebration, and little touches will make sure it goes with a bang and is remembered for years to come.
Consider hiring a photographer, or at least giving a trusted guest the job of being official picture taker on the day, particularly if the party immediately follows the graduation ceremony.
Pass around a guest book for people to write their own messages of congratulations in – this will make a lovely keepsake, particularly if it is interspersed with other 'memory joggers' such as photos of fellow students, old reading lists and other course materials or postcards from their university town.
Organise speeches – no one particularly likes doing them, but a few words from a close family member will mean a lot to the guest of honour, and leave no one in any doubt as to how proud everyone is of them!
You might also like...