About Our Site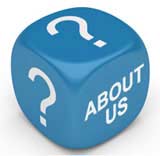 Partytastic was formed to offer a unique reference point on great parties for all occasions.
Partytastic was created to be a fully comprehensive resource for those throwing parties. Not just covering types of parties but also how to throw them and the important things that go into the planning to make the event one to remember.
Our website should be your first stop for advice as we have a wide range of articles on the subject of parties and have provided interesting and informative articles to inform and advise our readers on the perfect party whether it be Rock and Roll party with some close friends or a child's slumber party.
Even if you are feeling in the mood for a party but have no ideas other than who to invite then Partytastic can be of service. Take a look through the pages and get some inspiration Partytastic can help you to find a party theme such as medieval, beach, pirate and many, many more ideas to help you throw a brilliant party.
If you are throwing a posh dinner party or just fancy having a relaxing barbecue and need some ideas then Partytastic's wide range of articles will be able to give you the information you need.
So if you are struggling to work on a theme for your party or want to spice your party up with some games then Partytastic can help.

Related Articles in the 'Site Information' Category...