60th, 70th and 80th Birthday Parties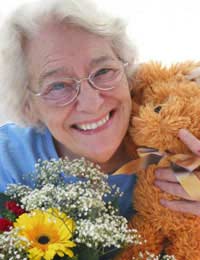 The trend for celebrating a new decade of life doesn't end these days with 40th and 50th and birthdays – folks are continuing to party on seeing in their 60th, 70th, 80th and beyond with show stopping parties and get-togethers. If you are organising such an event for a friend or family member, or it is you yourself celebrating a landmark birthday, then read on for some top hints and tips!
For many people, reaching their sixties really does herald a very new phase of life – they may well be retiring the same year, and planning a whole host of new pastimes and activities to enjoy in the days ahead. A 60th birthday party should be a true celebration of all they have achieved in their life and of the new and exciting things to come.
For those celebrating their 70th, the past few years could have seen a lot of changes; this could be as a result of giving up work, maybe downsizing their home, or taking up new hobbies. Embrace these changes by encompassing all elements of their new lifestyle in the party planning – perhaps arrange a surprise celebration at their club or society, or look up former work friends to help organise a surprise meal or outing.
Don't write off 80 year olds as wanting nothing more than a quiet Sunday lunch with family! Although this may suit a lot of people, do not assume your guest of honour will not want to kick off their heels and party with the best of them! Seeing old friends and family, relaxing with a drink and good food, and having a turn on the dance floor to some favourite tunes is something everyone can enjoy – not just the younger generation!
Planning
Turn the planning into a family affair. If it is a surprise, try to innocuously canvas opinion from the birthday boy/girl; perhaps discuss previous parties or outings they have particularly enjoyed, or find out what would be their 'dream' event. The further in advance this is done – and the more casually – the less it is likely to be recognised as an attempt to organise a surprise!
If they are in on the party and want an active role in the organising, all the better as you can then tailor the plans to their exact wishes. Always try to have some sort of surprise though, even if it's just the cake, the theme or an unexpected guest turning up.
Themes
Depending on the age of the person and their interests, you may want a theme that's special to them, instead of just a generic 'party theme'. Think about their hobbies and pastimes and how they could be used to set the scene for the party; perhaps if there is a particular sport they follow religiously, or a movie star or type of music they are passionate about. Or how about dedicating the theme of the party to them with collages of pictures of them through the years, or maybe cine films or home movies playing on a loop in the background, old school photos, services pictures, weddings and party snaps on the walls?
Entertainment
Let your guest of honour relive their childhood with games, songs and dances that were popular when they were young – even if the games element is only set up for the younger guests to enjoy, it will evoke special memories and recollections for your older guests. Think of old fashioned street games like hopscotch (grids can easily made on paper if no outdoor area is available to chalk on) or five-stones (sometimes called Jacks or Snobs).
Party Bags
Despite usually being reserved for children's parties, a goodie bag full of mementoes can make for a lasting reminder of a fantastic party. If it is possible to access a portable photo printer to use with a digital camera at the event, take a group photo which can be printed out for each guest to take home. Fill party bags with old fashioned sweets, and perhaps a compilation CD of music of the appropriate decade.
Above all, pull out all the stops for your very special guest, and make it a birthday to remember.
You might also like...
They say that 60 is the new 40, so there's no reason to tone it down. Maybe when you're a bit older, like 80, but really, 60 and 70 are still considered to be reasonably young - well, middle aged - these days. We're still interested in music and we still have a good time, and a big birthday is a good reason to enjoy a loud and long celebration. Just because our musical tastes are different from kids doesn't mean we're all Darby and Joan.
Ann
- 25-Jun-12 @ 1:42 PM