Murder Mystery Parties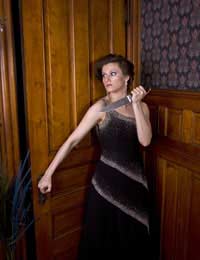 Forget murder most foul – hosting an Agatha Christie inspired murder party is a fantastic way to spend an evening – or even a weekend if space allows!
Murder mystery parties have become very popular over the past few years; there are many companies around providing hosted murder nights and lots of hotels and country houses offer murder mystery weekends. And for those plotting their dastardly crimes for guests at home, party kits and DVDs are readily available on the high street.
What is a Murder Mystery Party?
Quite simply, your guests solve a murder, usually over dinner. Some guests will be the actors, taking on the role of the suspects, the policemen and, of course, one will secretly be the perpetrator of the heinous crime!
Over each dinner course, your party guests will interview the suspects, hear more evidence from the police and witnesses, and, over the final course (or the coffee and petit fours) reveal their suspect! If you have a large group, your guests can play in teams; smaller groups can couple off, or play individually.
Setting the Scene
Your party will be all the more atmospheric and convincing if you set the scene for your murder – if you are planning an Agatha Christie Hercule Poirot style 1920/30s event for example, then encourage your guests to dress accordingly, with ladies in full evening wear, and gents in dinner suits. Dressing up really adds to the atmosphere and allows guests to get fully into character and participate more in the event!
You could also theme your menu and table decorations to the period too, for added authenticity!
Plotting the Crime...
Boxed murder mystery games can generally only be used once, though you could easily re-use the basic idea to plan your own murder for a future party. A search on the web will reveal many companies who offer downloadable murder mystery party plots, or you might want to plan your own from scratch.
Be thorough in your plotting – don't leave any holes or gaps in evidence or in the suspects stories or alibis – if things don't add up, or there isn't conclusive evidence to reveal the guilty party then your story will fall apart at the crucial moment!
Spend time with your story: construct your basic plot, then add all the other elements and clues. Create intriguing back stories for your characters. And don't forget to throw in plenty of red herrings alongside real motives for committing the crime.
As for the murder itself – take inspiration from innovative detective programmes and make your crime interesting and unusual – forget 'in the study with a shotgun'! Investigate unusual poisons, murders made to look like suicide, elaborately planned and constructed killings! Entertain your guests with the back story as well as with the actual sleuthing!
On the Evening...
Open your party with a statement from the investigating officer explaining what has happened, who the suspects are, and what line the inquiry is following. Brief your guests as to their roles by leaving their scripts in sealed envelopes at the dinner table – make sure they know not to share the contents of their envelopes with anyone!
Over each course, encourage your guests to interview their fellow diners, make notes and carry out their own investigations.
At the end of the meal, over the coffees, have each guest reveal who they believe carried out the crime, and how and why. Once every guest has made their case, call the detective back in to reveal the true perpetrator!
You might also like...