Invitations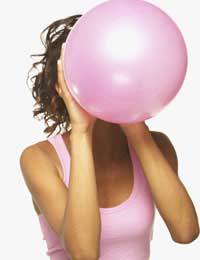 Your invitation should reflect the entire mood and theme for your forthcoming party - here's how to create yours with flair and imagination!
Children's Invites
You're spoilt for choice with invites for kids' parties these days; on the high street you can buy pads of invitations for every theme imaginable, from princesses to ponies, but if you want something a little bit different, why not make your own?
The simplest way to make an invitation for a baby or toddler's party is to base the invite around the age of the child - so fold a sheet of fairly stiff paper or card, cut out the appropriate number and get your little one to decorate it, then fill in the party details inside. You could make each invite individually, or just do one master copy and scan it in to the computer and print out in colour.
Pirate parties are really popular with little boys, and the ideas for invites are limitless - try treasure maps (use white paper soaked in tea, tear the edges when wet, leave to dry, then write on the details - roll up scroll style and fasten with narrow ribbon!) or treasure chests with the invite inside, or pirate faces with the party details under the eye patch! Fairies and princesses go down well with girls and invites can be in the shape of fairy wings, crowns or magic wands - all decorated with plentiful amounts of glitter of course!
Inflating a balloon (but not tying it) and writing your event details on it is another fun way to get your message across - simply mail the deflated balloons to your guests with instructions to inflate - you could even request that they RSVP on the back of it and mail it back!
For older children, text style messages on a mobile phone shaped invitation work well, as do invites in the look and style of an email.
Adult Invites
The style of invitations for adults will largely depend on the theme of the party - if you are holding a formal event, you may want to go for traditional and classy cream or white invitations on good heavy paper, laid out in a formal style. These can be organised through specialist stationers or easily printed at home if your printer can handle heavier weight paper.
Emailed invitations are quick and easy and usually illicit a speedy response from guests - but there is no need for them to be boring! Go presentation style, with graphics, charts and diagrams to illustrate your event, or even use a music or video file with a recorded message for a really personal touch.
Quick Ideas
Secret Message Invites:
Write your message on your invite in lemon juice and send with instructions to run a warm iron over the paper for party details! Great for spy themed parties and boy's action hero events!
Edible Invites:
Ice your details on a small piece of cake and mail in a little cake box - great for wedding and christening parties!
Photo Invitations:
Print details of the party over an appropriate picture, e.g. of the birthday boy or girl, the venue or the theme!
E-Cards:
The easiest option of them all - find a website that offers free e-cards, choose your design and do a mass mailing - hassle free, cheap and fast!
Pass the Parcel:
Another good one for children's parties - assemble a little parcel with tissue paper and a few small sweets like jelly beans or Smarties in amongst the paper layers, place the invite in the middle and tie the whole package up with a ribbon. Finish off with a gift tag with the guest's name on!
You might also like...